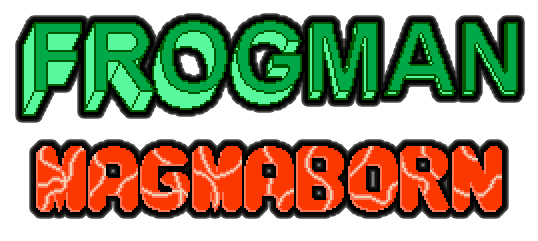 Published on 30/08/2023
Frogman Magmaborn is a story-based rogue-like strategy RPG. Discover story and characters each run, battle in diverse hand-crafted maps, and edit everything with the dedicated modding tool!
+Tactical RPG gameplay
- Battle your way out with a small squad in a variety of hand-crafted levels, with multiple objectives & events!
+Roguelike mechanics
- Once Frogman dies, he's Reborn from a different place. Buy permanent upgrades, then set out again!
+Story integration
- Each level can feature new events, and even characters, from over 50 different conversations. Dying and returning is a core aspect of the story!
+Advanced modding tools
- Almost every aspect of the game can be modded with Frog Forge - built alongside the game directly for this purpose. Create & edit maps, events, characters, classes and more!
+Completely free & open source
- Both the game and Frog Forge are available on GitHub, and are completely free of charge with an MIT license!
You can get it on Steam, itch.io, GitHub, and our website:
Click here to view the source code on GitHub!
Click here to download it to your computer!